Probestation - CASCADE EPS 150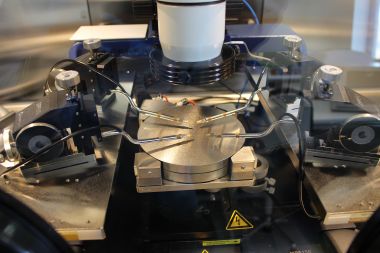 This Cascade probestation is installed in a glovebox and is connected to a B1500 semiconductor analyzer. This setup allows you to characterize a large range of electronic components like capacitors, transistors, NAND gates and many more.
150 mm chuck stage
4 micropositioners
microscope with 15x - 100x magnification and LED illumination
camera with screen
measurements down to femtoamp current range accesible.
---