Highly ordered nanoring arrays formed by template Si-containing triblock terpolymer thin films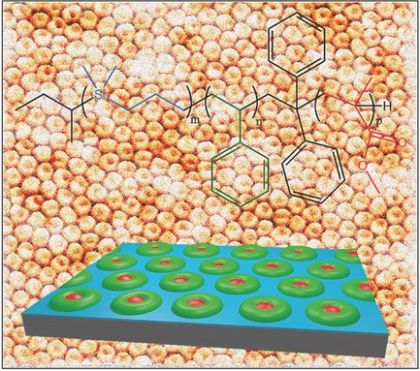 Laterally ordered nanorings with a periodicity of 38 nm are produced from the directed self‐assembly of poly(1,1‐dimethylsilacyclobutane)‐block‐polystyrene‐block‐poly(methyl methacrylate) thin films on topographically patterned substrates. Such nanoscale arrays with vertically oriented rings are highly desired in technological applications including memory using magnetic recording, metamaterial, waveguide, etc.
Aissou, K.; Mumtaz, M.; Marcasuzaa, P.; Brochon, C.; Cloutet, E.; Fleury, G.; Hadziioannou, G.

Small 13(12), 1603184 (2017).
---