A facility of excellence
ELORPrintTec is one of the 5 facilities of Excellence which are labeled by the "Investment for the future" program within the "Initiative for Excellence" at the University of Bordeaux.
The "Initiative for Excellence (IdEx)" is a comprehensive, coherent program of investments intended to launch and nurture a long-term and dynamic growth and development in higher education and research activities in and around Bordeaux, focussed mainly on the University of Bordeaux. 
The investments are integrated programs attached to higher education and research facilities, contributing to the consolidation of leading international universities at the heart of worldclass hubs of research and teaching. They are also promoting Bordeaux as an international academic destination for future generations of students and researchers, reinforcing the economic dynamism of the city and region and stimulating social innovation.
An investment strategy.
The IdEx Bordeaux program has received a government endowment of 700 million Euros, a sum which will also generate interest. This sum represents a considerable 'start-up capital', allowing us to launch innovation projects in all of our fields of interest (research, training, technology transfers and institutional development) which will be supplemented by co-investments from our partners and funding from external sources (ANR or European calls for tender, industrial funding via the Bordeaux University Foundation etc.). The principle is simple: for every Euro invested by IdEx, we need to secure 2 Euros from partners and 1 Euro of external funding.
The creation of ELORPrintTec.
In 2011, Prof. Georges Hadzzioannou, submitted a proposal for a platform that would integrate fundamental science and engineering with industry to form an innovative environment for organic electronic research & development at a global level. This proposal was granted by the "Investments of the Future" initiative. ELORPrintTec was born.
By the end of 2013, building work started at the campus of Bordeaux University. The facility was going to be housed in an existing building at the heart of the Bordeaux campus. In 2015, the renovation of the building and the cleanroom were finalized and equipments installed. Finally, the first users could benefit from the facilities by the end of 2015. In September 2016, ELORPrintTec will be fully operational.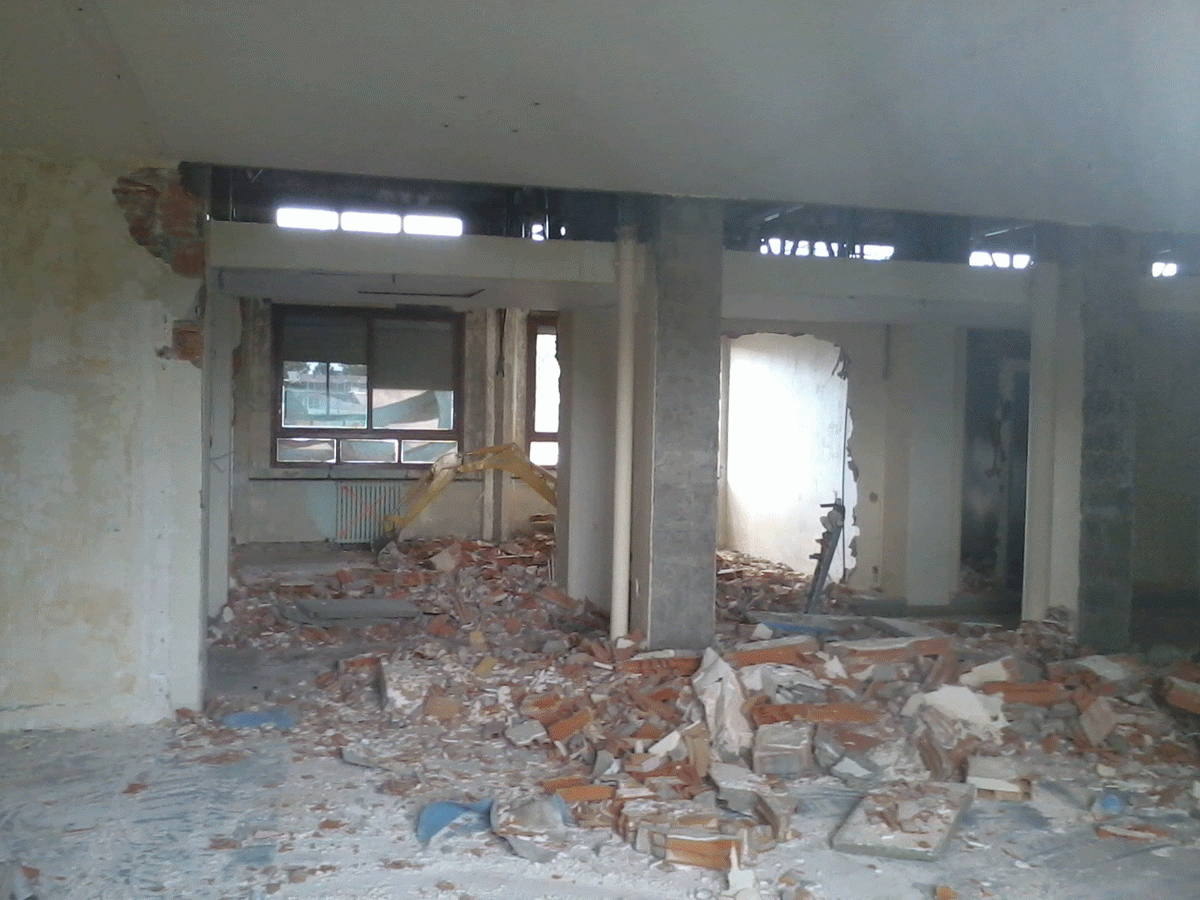 ---